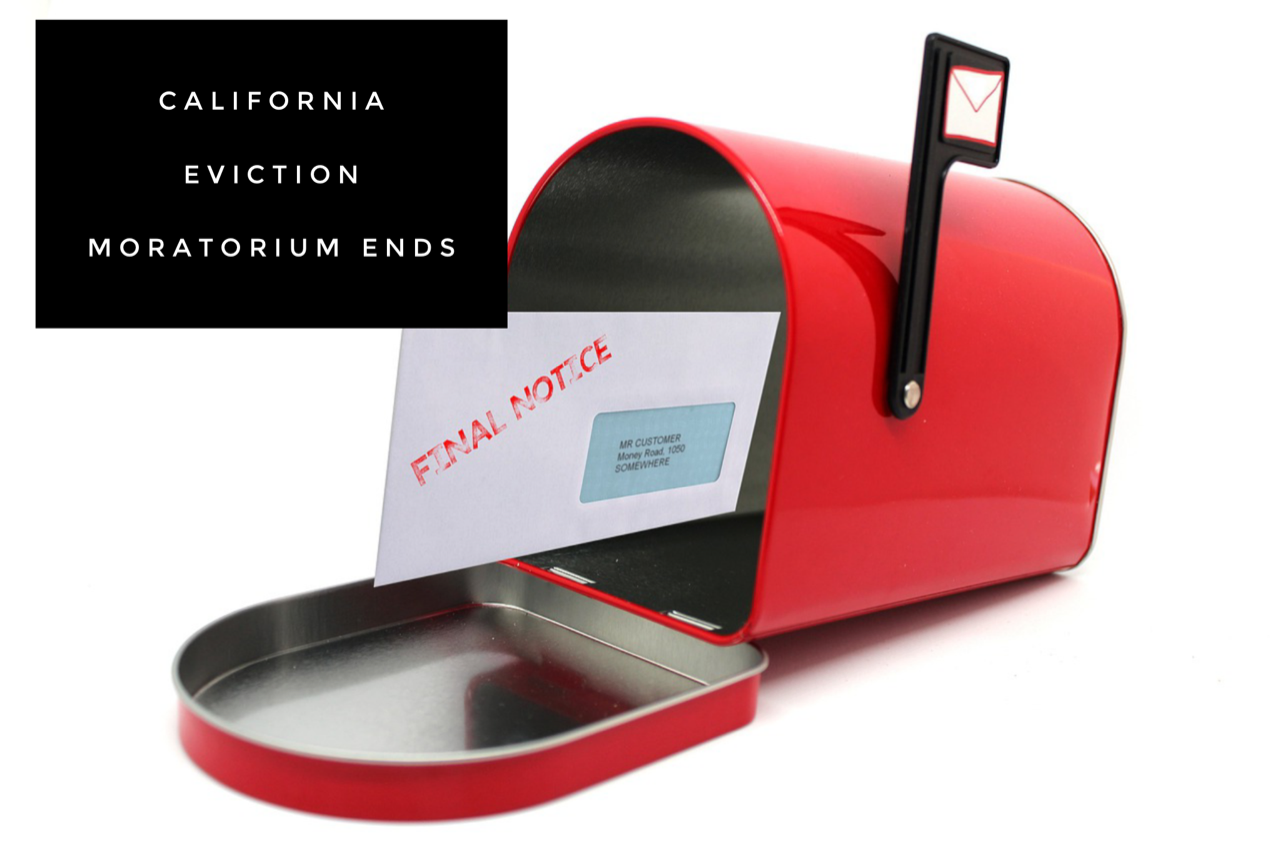 After initially being put into effect in August 2020 and extended twice, the California Eviction Moratorium finally came to an end on September 30, 2021. With the CDC Moratorium recently being overruled by the Supreme Court, this means many Californians who have not been able to pay rent may be at risk of losing their housing.
To make matters worse, new unemployment claims in California rose by 17,218 for the week ending Sept. 18th for a total of 68,814 new claims. This could be attributed, in part, to the wildfires the state has been experiencing. Whatever the cause, the outlook is bleak for many Californians with the total number of continuing unemployment claims at 541,670. (source)
For landlords with tenants that are behind in rent, October 1st may be the light at the end of a very lengthy tunnel; it marks the first date that evictions can be filed for nonpayment of rent. However, over the course of the past year and a half, there have been several versions of COVID-19 bills signed into effect. Each one varies in the degree of protections it offers for tenants and the obligations it requires of landlords. Whether it's collecting tenant declarations, understanding the Transition Period vs. Covered Period, or the issuing the correct Notice to Pay Rent form, the process of moving forward with an eviction is convoluted and requires knowledge and understanding of each of the various bills in order to properly file an unlawful detainer.
Since the legislative session ended on September 10th, it does not look like the CA moratorium will be extended again. Landlords who intend to evict tenants for nonpayment of rent should be advised that it is in their best interest to speak with a real estate attorney who can guide them through this process. While the do-it-yourself method is often thought of as more cost effective (especially if you haven't received rental income in some time), it could end up costing you more in the long run if you don't know what you're doing.