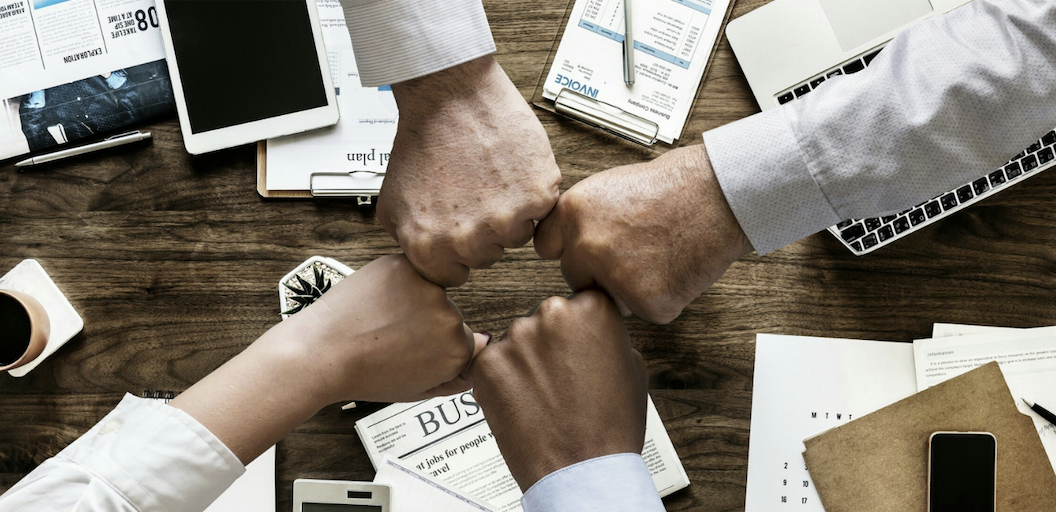 Searching for a property management company in Grass Valley, Nevada City, or Auburn to manage your rental is no different than looking for a vendor or service provider for the first time. You may have friends who provide recommendations based on their experience or you may decide to look up all the companies in your area and vet them all personally. Either way, you want to be sure you do your due diligence when making your decision, as a rental property is a rather large investment to be putting in someone else's hands.
It may be best if you start with a list of questions that you would like to have answered and then reach out to the management companies in the area where your rental property is located. If you need a list of questions to get you started, feel free to check out a blog post we did a couple years ago for this very reason: 42 Questions You Need to Ask Every Property Manager (Before Hiring Them).
You may be wondering what it is that makes Barrett Property Management, Inc. different from other management companies and if we are the right fit for you. Read on below for some of the things that set us apart from our competition.
Customized Leases
Our leases are diligently created and customized to meet the specific needs of each property owner and property. We are not a property management company that does a "one-size-fits-all" standard lease agreement. Instead, we speak with the property owner regarding their expectations and customize the lease accordingly. While we do use C.A.R.'s standard lease agreement form and have Addendums that we have created and updated over the years, we always work with the owner to make sure their needs in taking care of the property are covered in the lease.
As an example, it's not uncommon to note in the lease that tenants have the chimney swept once a year, replace the furnace filters quarterly, and pay for repairs or replacements if the refrigerator, washer or dryer stops working. Regarding yard maintenance, some owners prefer to have a landscape company maintain the yard while others prefer to have the tenants handle it. These details all get added to the lease. And whenever there is carpet in a home, we always require the tenant to have the carpets professionally steam cleaned at the end of the tenancy.
These and any other terms specific to the home will be discussed with the owner upfront and get written into the lease so that there is a clear and binding agreement as to what the expectations are for the tenant. Our duty is to protect our client's investment and we take that very seriously.
Detailed Move-In Inspections
When we take on a new property for a client, we always do a thorough move-in inspection prior to the tenant taking possession. The tenant then has 3 days to let us know if anything was overlooked.
This benefits both the tenant and the owner in that the condition of the property at the time of move-in is well documented. We use a mobile software platform that allows us to capture the condition of each room in the home with comments, as well as photos.
By generating this type of detailed inspection report, the condition of the home when the tenant vacates can be compared to the condition at move-in and any damage or changes to the property can be handled appropriately.
Transparency and Communication
Whether it's vendor invoices, management fees, or the fine print listed in the Property Management Agreement, you can always count on us to be transparent with regard to how we operate and handle finances. We never mark up vendor invoices, we don't nickel and dime, and we don't make decisions on your property without letting you know! If we collect late fees for a rental property, 100% of those fees go to you. Our goal is to treat your investment as if it were our own!
When it comes to communication, we want you to feel heard. We always do our best to respond to calls and emails as quickly as possible whether there's a question about your income statement, a recent repair, or just a random question for us! If we don't have an answer for you, we'll let you know that we're working on it and get back to you ASAP or put you in touch with someone who can provide you with the info you need.
Thorough Tenant Screening
Like many other companies, we set our expectations high so that we have a well-qualified applicant pool to select from. However, we NEVER deviate from these criteria, like some companies do. That is the key to success!
In order to qualify for our rental properties, applicants must meet our income, rental history, and credit criteria. Additionally, they are required to complete a Pet Profile (if they have pets), Assistive Animal Profile (if necessary), or a "No Pet" Profile (which is essentially an affidavit stating they don't have pets and don't intend to get any during their tenancy). This extra set helps to further protect our clients and their investment.
100% Placement Rate
We have never had to evict a tenant that we've placed. That's a big one!
Interior Inspections
In addition to the move-in inspection, we also conduct interior inspections after the tenant has been in possession of the property for 6 months and then yearly after that. These inspections allow us to ensure the tenant is in compliance with all terms of the lease agreement and is taking care of the property.
During these inspections, we walk the property with the tenant and check to be sure the HVAC filters are being changed, make sure the smoke and carbon monoxide detectors are operational and check under all the sinks and around appliances for signs of leaks or water damage. Other items we check include landscaping, gutters, signs of unauthorized pets or pet damage. If there are any questionable items, damage or other issues, we will address it with the tenant and let you know.
Positive Reviews
We work hard to ensure our tenants and clients are both satisfied with our services. After all, happy tenants equal happy landlords! Check out our reviews on Google and Yelp! to see what our tenants and clients think of us!
There are quite a few property management companies to choose from in our foothill communities between Auburn and Nevada City. While we pride ourselves on being great at what we do, we may not be the right fit for everyone and that's ok. We encourage you to reach out to the other vendors to determine who is the best fit for your property. In a small community like ours we like to take the approach of community over competition. Ultimately, our goal is for you to find someone to help manage your investment property, whether that's us or someone else.
For a list of other management companies in Placer County, Nevada County and surrounding areas, feel free to visit the link below. This list is not all-inclusive, but is a good start to help you in your search. https://barrettpm.com/other-rental-sources/